WHAT YOU DO
---
At Becker Screen Print we understand that our business is the backbone of what you do. You depend on us to give you the best quality and service available because our work is a direct reflection on you and your business.
Our focus is to give your business an advantage over your competition. That's why our service is flexible and responsive to you and your deadlines. We always strive to be easy to work with and take a hands on approach to order accuracy.
We believe in helping our clients be successful and we achieve this by giving you fast, flexible, quality, cutting edge printing.
Learn more
Services
Order Assistance
Help with Design
Custom Art Service
Name Drop Catalog
Cutting Edgy Printing
Fast Turn Around Times
Direct Shipping
Fulfillment Service
12-Color Capable Printing
4 Color Process Printing
Large Format Printing
Custom Sports Numbers
Embroidery
How to order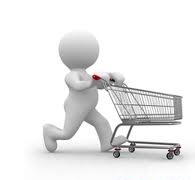 Simply send us an email or fax with your order along with your details.
Then send us your artwork or art instructions.
After that, we will notify you of any questions.
Location
View Larger Map
Becker Screen Print
13008 1st Steet Becker, MN 55308 Office: 763-275-0161 Fax: 763-275-0163